Your fundraising makes a difference!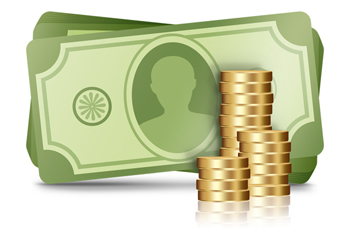 The ride itself is only a portion of what the Century for the Cure is all about. Our mission is to raise money for the Rutgers Cancer Institute of New Jersey. The money raised is used for research that has and will continue to advance treatments and potential cures for cancer. In order to achieve our goals, we ask that each rider raise a minimum of $500.
Raise at least $1,250 and you become King of the Hill! You will recieve a pair of custom Century for the Cure knee warmers from Primal Wear (check them out by clicking here).
Since our first ride in 2005, we have donated over $2,000,000 to the Rutgers Cancer Institute of New Jersey with 100% of rider-raised dollars now being donated to the RCINJ. With the collective energy of the group, we can make a difference!
And don't forget that The Century for the Cure is recognized by the Internal Revenue Service as a tax exempt organization under section 501 (c) (3) of the Internal Revenue Code. All donations are fully deductible for tax purposes.


Fundraising Tips
When you ask someone to donate money to a charity, you are giving them an opportunity to help others and feel good about themselves.  Here are some tips and best practices when soliciting you friends, family or co-workers for donations to the Ride:
Start early and have fun!
Set up you fundraising page and email it to friends, family and business associates, former classmates – and make it personal.  Add a picture, and include personal experiences and specific reasons why you are riding.  Establish your fundraising goal on your web page, and don't be shy about it.  Your donors want you to reach your goal and may be more generous if they see you have set your sights high.  When emailing your link, don't be concerned that you may not know them well enough to ask for money. You don't know how cancer may have affected their lives.  This may be an opportunity for them to make a difference, and they may even decide to get involved in the Century.
Send a letter, including information that you have used on your fundraising page. Enclose a self-address stamped envelope with your address on it.  The easier it is for your donors to give, the better response you will get. Sample letters can be found by clicking here.
Include a pledge form with your letter (click here to download the pledge form). This gives donors an option to pay be credit card. Suggest an amount for the donor to contribute, and don't be shy. If you don't ask, you will not receive.
Check with your company regarding matching gifts.
Write or email a thank you note. This is not only good manners but will also go a long way when you reach out to them the following year.
After the ride, follow up with a personal letter describing your experience. Include photos, if available.
Be positive and don't be put off by those who don't donate.